Wondering if it's time to move on in your career or switch to a completely new one?
Trying to figure out how to infuse fun, lightness, dare I say, joy in what you do?
Feeling lost but clear on what you don't want?
Yup, I get it. Let's do something about it!
Book an information session or e-mail me at jo@jorodrigues.net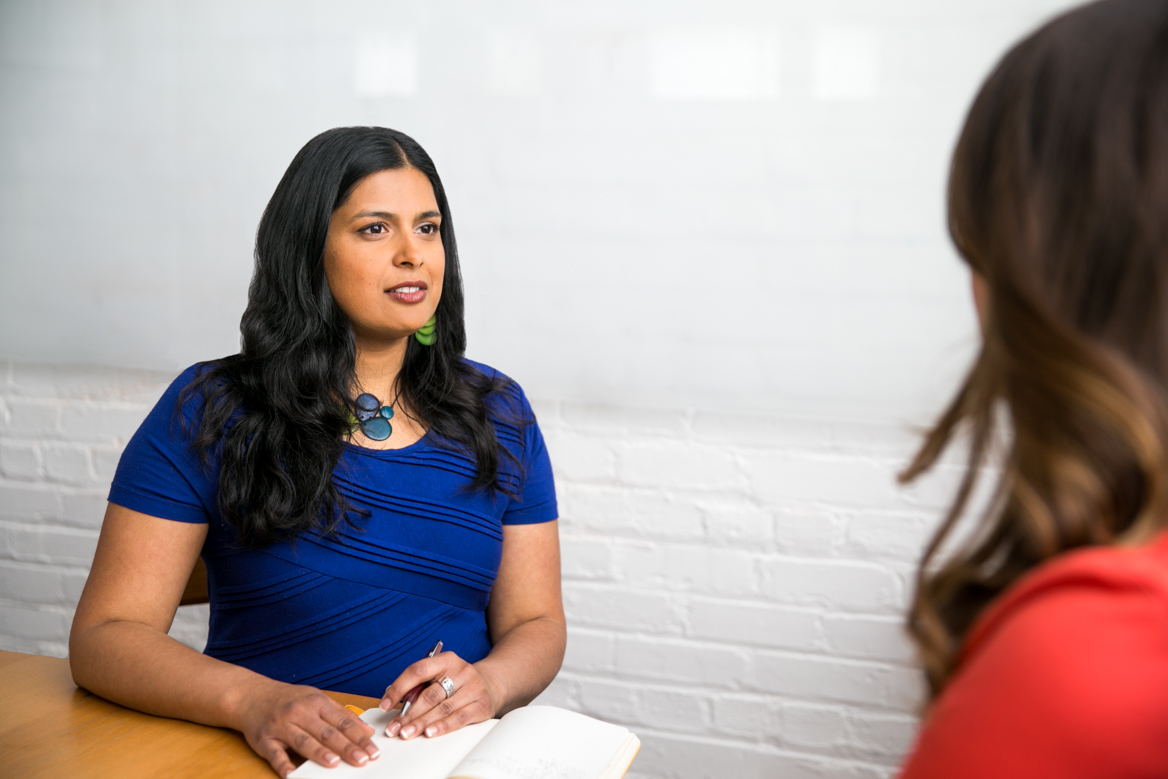 We work on identifying what you ideally want out of your career and life. We also explore and address underlying issues which have consistently stopped you from achieving what you want and how you want to feel. Next, we build and start to implement a strategy to help you transition to the next stage of your career and/or strengthen your skills in leading teams, self-advocating and dealing with conflict. We'll figure out what works about the strategy and what requires tweaking. I will set you up to move forward with this strategy feeling clearer and confident about your intentions. You'll have the tools and skills needed to successfully advocate for what you want and be resilient. 
This package is not about the quick fix and it's not about having a checklist of things to do. It's a holistic, paced approach customized to meet you where you're at. 
Package Info
This package consists of 6 sessions.*
The first 3-4 sessions are spent discovering, brainstorming and uncovering what's working and what's not working. 
The remaining sessions are spent putting together a strategy and beginning to implement it. This may include improving how you market yourself for jobs, learning how to strategically network or enhancing your skill set to self-advocate when it comes to your perspective, your wants, needs and your boundaries. These sessions give us time to try and adjust the strategy so it feels manageable and aligned with your values.
* Because we may uncover some blocks or challenges that require more time to address or we gain new insights on how you want to move forward – which may be different from your initial intentions – we may decide to add more sessions. 
What's Included
When you purchase a package of 6 sessions you get: 
Six 1-hour coaching sessions 

Session summary notes (key takeaways + short homework assignments)
My approach
My coaching approach combines neuroscience, somatic practices, and problem-solving.  It's trauma-informed and survivor-centred. I apply a feminist, intersectional lens and my conflict resolution experience. 
Added Benefit
One thing my clients appreciate about my coaching is that I can relate to their circumstances in a way coaches without a background in humanitarian aid and international development can't. 
I understand the commitment to the work, the challenges, what makes it rewarding, what makes it toxic and why, in spite of this, people continually choose to work and stay in these fields. It's not simply a job, it's something more.
Testimonial
Jo's questions are helping me through a process of gaining clarity about what I do and don't want– to see the bigger picture. What I like best about her approach to coaching is the support to realize that I am empowered in the process of a career change! I definitely recommend giving coaching a try– I already referred two of my friends!
— Aid worker, Ukraine
Investment
This 6-session package is $1500.00 USD.
Alternatively, you can pay-as-you-go. Each session is $300.00 USD which includes 1 hour of coaching and session summary notes (key take-aways + short homework assignments). Full terms and conditions will be shared after the info session.
Different rates may apply if your organization is paying for these services. Considerations include whether the organization is a small to mid-sized NGO versus corporate company versus INGO. A quote will be offered after the completion of our info session which you can book using the link below.
Interested? Book an information session or e-mail me at jo@jorodrigues.net
Add-Ons
You can add the following services to your 6-session package. 
Application Review 
With this service, I provide detailed, customized feedback on applications – cover letters and CVs. Between sessions, I review and provide detailed feedback. As part of your next session, we debrief on the feedback. After, you update your cover letter and CV and send it to me prior to your next session for me to review one final time for finishing touches, suggestions and/or comments. 
This service can be added to your package with an investment of $400.00 USD. This can be added with your payment when you first sign-on or, if you decide later that this is something you want, you can purchase it then. The duration of this session will be 1 hour like your other sessions. Full terms and conditions will be shared after the info session.
Interview Coaching
This service focuses on improving your ability to answer common interview questions in a way that markets your talents and expertise effectively while not feeling like an imposter. For questions that ask for examples of your experience you don't have, I'll coach you on how to answer them without lying and still convince the hiring manager to consider your application because of your response! This session requires prep in advance. You send me the job posting and your application, I create customized questions. I send them to you and you come to the session prepared with the answers. Together we review them to up your game and increase your comfort-level so you feel grounded and confident.  The investment for this service is $400.00 USD and is an added session to your 6-session package. The duration of this session will be 1 hour like your other sessions. Full terms and conditions will be shared after the info session.
Interested and want to learn more? Book an information session or e-mail me at jo@jorodrigues.net
I look forward to connecting with you!