You're here because you want to give your best effort for the interview you just landed or the next interview that comes up. You want to prepare for the interview and practice for it with someone who won't judge or intimidate you. With my support you will learn how to articulate your strengths, skills and experience clearly and effectively. You will also learn how to speak to the gaps in your CV and make the case for your future employer to take a chance on you! 
This is where I can help you. 
Book an information session or e-mail me at jo@jorodrigues.net and let's get started!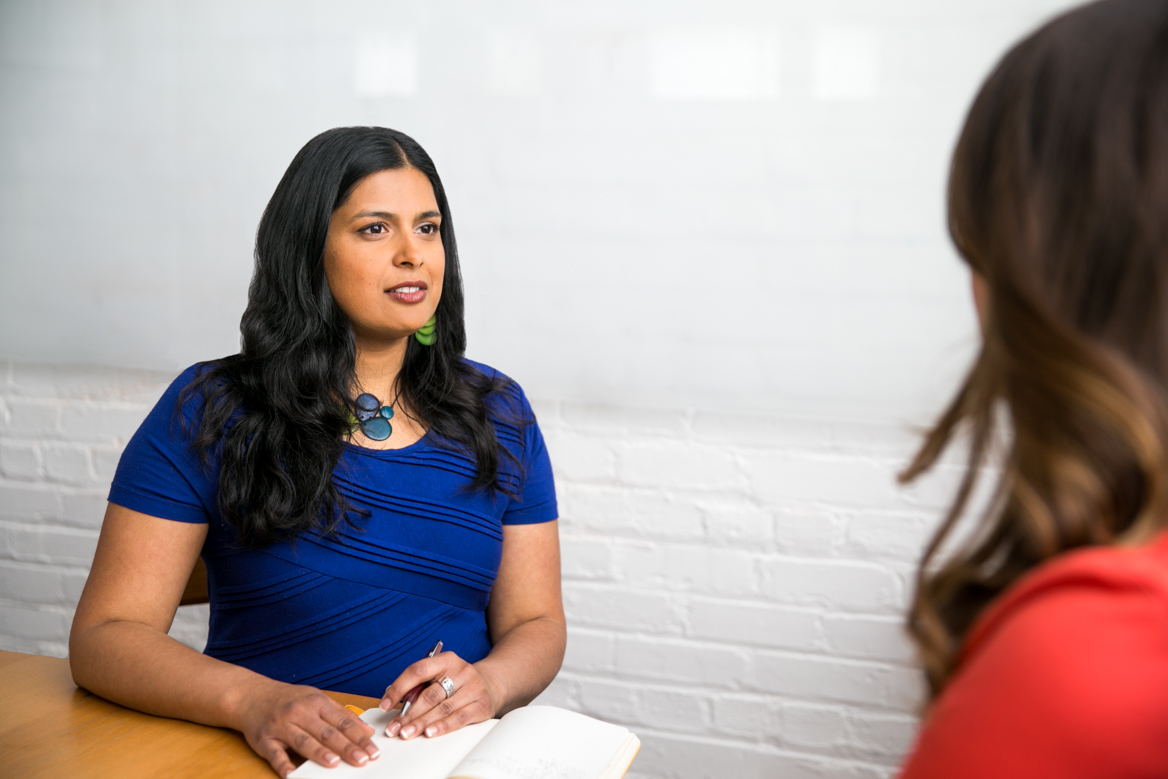 Package Info:
With this package, you receive:
customized interview questions for the job you are applying for or to be used for practice to prepare you for future interviews.

1.5 hours coaching session where I 

provide you with feedback on your interview answers (which are submitted prior to the session).
If you feel comfortable, we will also role-play answering key questions that you want coaching on. 
The focus will be to ensure you are clear, succinct and engaging. I'll help you address any feelings linked to feel inadequate, not confident or not experienced enough by coaching you on recognizing and acknowledging the value you offer through your strengths, skills and experience. Where questions ask for examples of your experience and you don't have it, I'll help you learn how to answer them without lying and still convince the hiring manager to consider your application because of your response! 
After you will receive a short summary of key takeaways to keep in mind in future interviews and any written feedback notes taking during session.
Process:
This session requires preparation in advance.
Step 1: You send me the job posting and your application, I create customized questions.
Step 2: I send them to you, your write the responses before our session and the answers to me so that I may spend time reviewing them.
Step 3: Together we review them to up your game and increase your comfort-level so you feel grounded and confident.
Full terms and conditions will be shared after the info session.
Requirements:
In order to have customized questions to respond to, I will need to receive your cover letter, CV, any other material submitted in the application as well as a copy of the job description. All materials must be submitted as word documents or by using Google Docs. These materials must be sent directly after paying for and booking your appointment. 

Responses to the interview questions must be sent

3 business days

prior to our scheduled session so I can review the answers, prepare feedback and plan what requires focus during our session. 
Full terms and conditions will be shared after the info session.
On a time crunch? Need help within a smaller window of time? No problem. Please send an e-mail to jo@jorodrigues.net and place this in the subject heading: Request for Urgent Interview Coaching Support.
My approach
My coaching approach combines neuroscience, somatic practices, and problem-solving. It's trauma-informed and survivor-centred. I apply a feminist, intersectional lens and my conflict resolution experience. 
Added Benefit
I empathize with how frustrating it is to apply for numerous applications especially when little to no feedback is offered on them and there's no acknowledgement for how much time and effort you put into them.
I also appreciate how applying for a job is a job AND that it can and does take a toll on you. 
What you will get with my support is a coach who's been where you are and gets it.  
Testimonial

Jo's technique made a huge difference in my job search. I went from freezing up in interviews, to confidently responding even to very aggressive interview styles.

The most aggressive interview I had, where I found myself calmly able to field questions that would have previously caused me to spiral into panic mode, turned out to be the job I got after 10 months of searching, a dream job for me!

— Human Rights Researcher, New York City, U.S.A
Investment
This package is $590.00 USD. Full terms and conditions will be shared after the info session.
Interested? Book an information session or e-mail me at jo@jorodrigues.net
When you book the info session and answer a short needs assessment survey please include the date of the interview (if you have one scheduled) and any other details you feel are relevant. If you don't have an interview but still want to go through the process, please mention this in the needs assessment survey attached to the link. 
Add-Ons
If you want support reviewing your job strategy to make it more effective check out Job Search Strategy Redesign – Get the Job You Want
Interested and want to learn more? Book an information session or e-mail me at jo@jorodrigues.net
I look forward to connecting with you!