Diversity, Equity and Inclusion (DEI) work is tough.
It requires resilience.
I know if I don't have it, I can't do this important work.
Simple Ways to Practice Resilience
I have outlined very clear steps on how to be resilient as a person experiencing discrimination and as an ally in a previous post. You'll find the link below.
Today, I want to emphasize another side to resilience: The need to have more joy, fun and beauty in order to keep going!
Where I live, it is Pride Month and in the U.S.A, Americans will commemorate Juneteenth.
I know that you know the history for both. I also know you have witnessed or experienced discrimination linked to the reason this month and day exist.
So, there's no history lesson here.
What I want to offer you are relatively easy ways to add joy, fun and beauty to the mix so that we, collectively, do not burnt-out in trying to addressing DEI. We have ways to lift us up.
Let's take action to refill on resilience!
Engage your senses in art and music created by LGBTQI+ people, racialized people and allies.
Not sure where to start?
Here's a list to help you get started.
Grace Jones – Check out her song, PRIDE.
Beverly Glenn-Copeland – Have a listen to his song, Sunset.
Jean-Michel Basquiat – Immerse yourself in the art.
Frida Kahlo – Be captivated by the expression.
Gengoroh Tagame – For comic book and manga lovers check out My Brother's Husband.
Brian K. Vaughan and Fiona Staples – Last but not least, check out their graphic novel, Saga. It asks us to challenge all our assumptions provocatively and with humour.
Be inspired and let the experience of embracing joy, fun and beauty contribute to the resilience needed to build a better world for us all!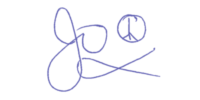 P.S.1. Here's the link on more tips to keep your resilience going when working on Diversity, Equity and Inclusion (DEI).
P.S.2. Need organizational training on Mindful Communication with a Diversity, Equity and Inclusion lens? Book a free needs assessment meeting with me here and learn more about the services I offer organizations here.
P.S.3. Need support as a leader to implement DEI into work relationships and advocate for structural changes with healthy boundaries and without burning out? Learn about my self-advocacy coaching here and then book a free needs assessment session here to see how I can support you.