Instead of resolutions I set intentions. My intention this year is: Trust in rest.
The reason I set this intention was because I was losing things during periods of being extremely busy. I felt that resting would lead to being present. I thought it would decrease the likelihood of losing things like a ring I had had for 20 years, my balance during bowling resulting in crushed fingers that are still recovering, my phone and my eye glasses on the day I was delivering a workshop (Thankfully they were found a few days later!).
One month into the new year I asked myself: What's my accomplishment so far when it comes to my intention on self-care? The answer was: Practicing trusting in rest.
Each time I lost something, I chose to ease up on the self-judgement, treat myself with compassion, and practice rest. What did this look like? It looked like stopping the search for things, making a cup of herbal tea and sitting down to drink it. I did not sit down to drink it and finish reading a report or throw something on to watch. It was simply taking a moment for myself. Tea. Quiet. Presence. I noticed my thoughts. I was beating myself up with the "I should've" thoughts. As I noticed them, I told myself, "It's ok. It happens. You're human. Rest."
Every time I practiced trusting in rest I felt more clearer and more energized. Because I chose to rest I was able to get participants in a gender training I delivered to really empathize with the experiences of each other. I heard young women, men and non-binary people say, "Oh! I get it!" And "Oh. This is what it takes to repair and build healthy relationships amongst genders!" Choosing to rest meant I was able to clearly connect the dots for attendees at an overseas event where I was a panelist. I was able to note the implications of privilege governments have over civil society, and more specifically women, when it came to influencing change in a way that didn't shame those present but created a space to look critically at power dynamics and how to address them. All the time I felt grounded and at peace. Less stressed. More clear.
Was it easy for me to do this? Not always, but with each practice it became easier. My accomplishment when it came to my intention was not trying to push through the stress and conjure up what was lost. The accomplishment was practicing rest. It was being present in the process.
Eventually, I trust, I'll find the balance between work and rest. In the meantime, I'm committed to practicing imperfectly. I'm committed to taking time to be compassionate with myself so that I can recover from the emotion I experience when I lose something. I'm committed to repeating the lesson until it brings the desired result for me, which is to be more productive and at peace, while using less energy.
I share this story with you so that you know, part of successful intention-setting and being accomplished in self-care is in the practice: The doing, failing, being compassionate with yourself, reflecting on the what you learned and trying again. Every time you get closer to getting to where you want to be and who you want to be.
As you continue with making your intentions a reality, take a moment to reflect on your practice. What has been the success in your practice? What are you learning from it?
If you feel compelled, share your success or what you've learned from the practice below in the comments section. Knowing we are not alone in this journey is helpful.
Finally, remember, be gentle with yourself. You're doing the best you can.
A nod of respect from me to you.
You are taking the time and investing your energy in something worthwhile;
To be empowered to make a difference.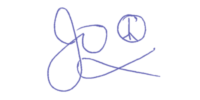 One-on-One Coaching
If this post got you thinking: "I'd like Jo's support in making my intention a reality. I'd like to know more about what this could look like." visit my coaching page> http://jorodrigues.net/coaching-services/ and learn more about my coaching services. Once you're done, sign-up for a needs assessment (the link is on the coaching page) and let's discuss what coaching with me can look like for you.
Do you have more questions? Send an e-mail to joann.o.rodrigues@gmail.com