Working in humanitarian aid is rewarding but you can feel disconnected, burnt-out and frustrated. I know. I've been there. Have a listen as I discuss with Brigid what humanitarian aid workers need to feel connected, grounded and resilient.
Click here to listen to the podcast: Mindful Communication
After listening, think of one action you can take towards mindful communication. Try it today. Be gentle with yourself and remember to take baby steps.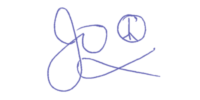 N.B. Learn more about my coaching services here, workshop offered in May here and sign-up for my free toolkit here.